Hawaii Magazine: Best of the Best 2018
You'll know it when you see it. Steps from crescent-shaped Hanalei Bay and just a quarter-mile from the shops and restaurants of Hanalei town stands a charming plantation-style cottage lassoed by a ring of colorful vintage surfboards. A neighborhood icon, the unmistakable Hanalei Surfboard House is bursting at the seams with character...
Click here to read the full article.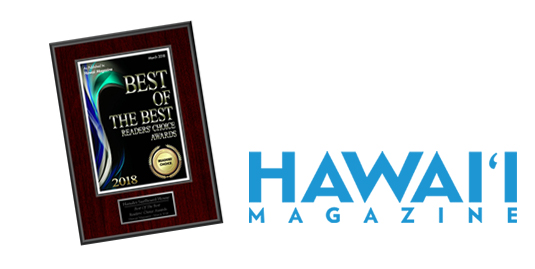 The New York Times
A great write up journaling an adventurous 36 packed hours on Kauai. Offering a great itinerary including The Hanalei Surfboard House and many other must-visit spots on island!
Click here to read the article.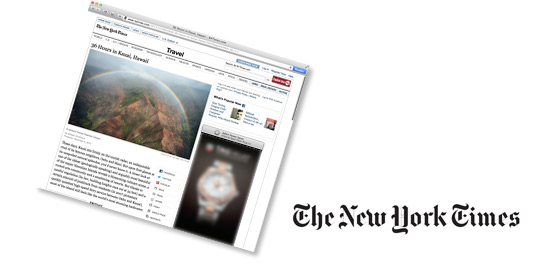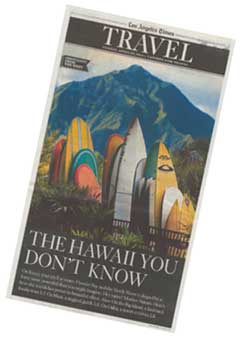 Frommer's
Frommer's says "...this place is so fabulous, it will go fast!" and has featured The Hanalei Surfboard House since it's 2006 publication (in both the Kauai and Hawaii guidebooks). The Hanalei Surfboard House is highlighted in the first chapter "the best of" in both guides.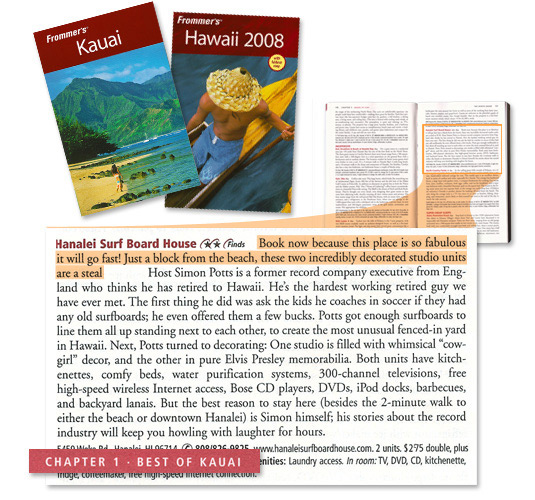 Lonely Planet
One of the largest travel guidebook publishers in the world, the Lonely Planet, has featured the Hanalei Surfboard House as the author's pick, it is a TOP PICK in the latest edition.
Click here to read the Lonely Planet's review.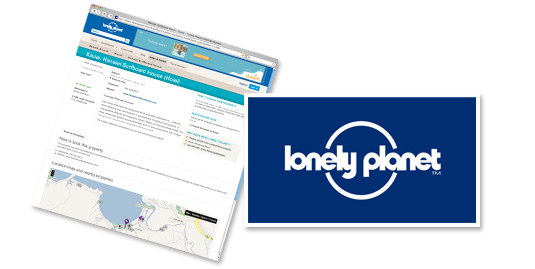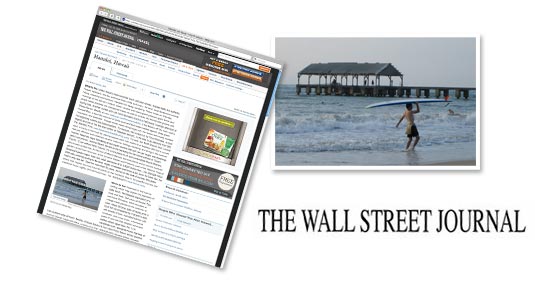 Colbie Caillat Music Video
Watch the music video for "The Little Things" as singer Colbie Caillat rides her bike over the Hanalei bridge and into Hanalei town to a BBQ in the garden at the Hanalei Surfboard House! This YouTube video has a lot of great footage of Kauai's North Shore and Hanalei too!
Click here to watch Colbie Caillat's video.